第一列
Attractions nearby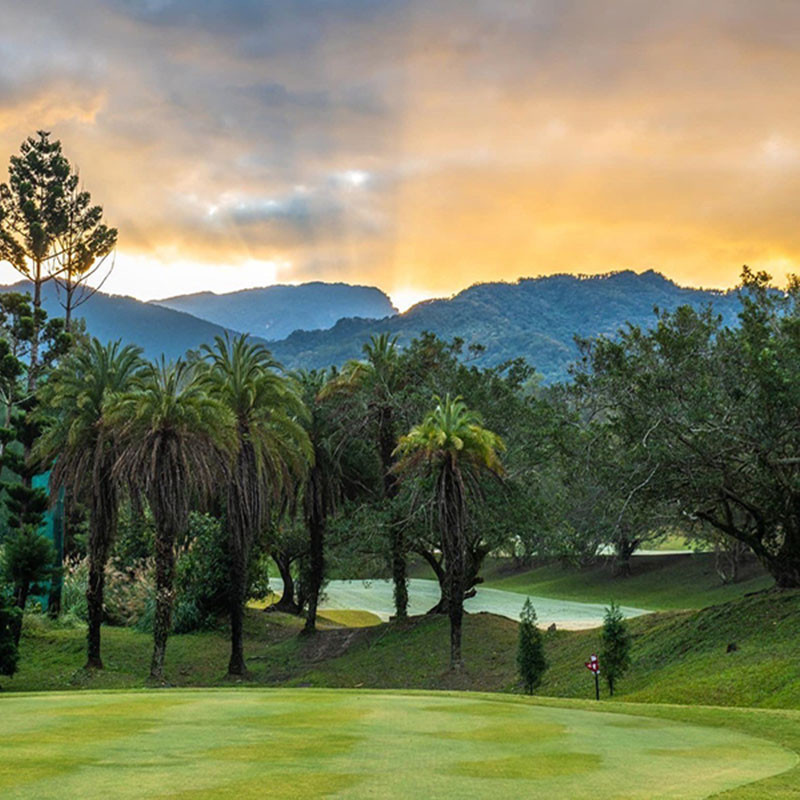 ●Magnificent scenic spots all around:
Taoyuan Fairy Valley, Lvguang Forest, and Mawudu Exploratory World are to the east of the golf course, Shimen Reservoir to the north, Dabajian Mountain, Neiwan Jianshi Hot Spring Area, Wufeng Hot Spring, and Sima Kusi Holy Tree to the south, and Guqi to the east.
● Adjacent to numerous recreational areas:
Lilliputian Nation, Leo Foo Village Zoo and Theme Park, Tinker Bell Paradise, and Green World.
● Surrounded by farms and coffee parks:
Huashan Farm, Jinyong Farm, Digital Sky,and Lavender Garden.
● Surrounded by urban art districts:
Hsinchu Glass Craft Museum, Hsinchu Film Culture City, Hsinchu City Governor City Chenghuang Temple, Carnival show at Yingfeng Hall in Guanxi Town.
● Renowned products:
Kansai specialty herb jelly products, marmalade, Fukui, Dried plums, persimmons, Xinpu pears, Maogu oranges, and Barrel oranges.